XpoFive – WordPress-theme
XPOFIVE – A WORDPRESS THEME for smaller websites that needs to publish news regularly and a handfull of pages with information. The idea behind it is to let us fast and easy set up a website with a typography and a set of colours to match the customers design program. All for customers with a smaller budget.
The theme uses Genesis Framework and one of the key aspects of this is to be able to switch to a more capable website in the future. Also important is the Search Engine Optimized website the customer gets with Genesis Framework.
With each installation follows access to Xponents' WordPress-manual for editors linked from within the editorial interface.
Examples – XpoFive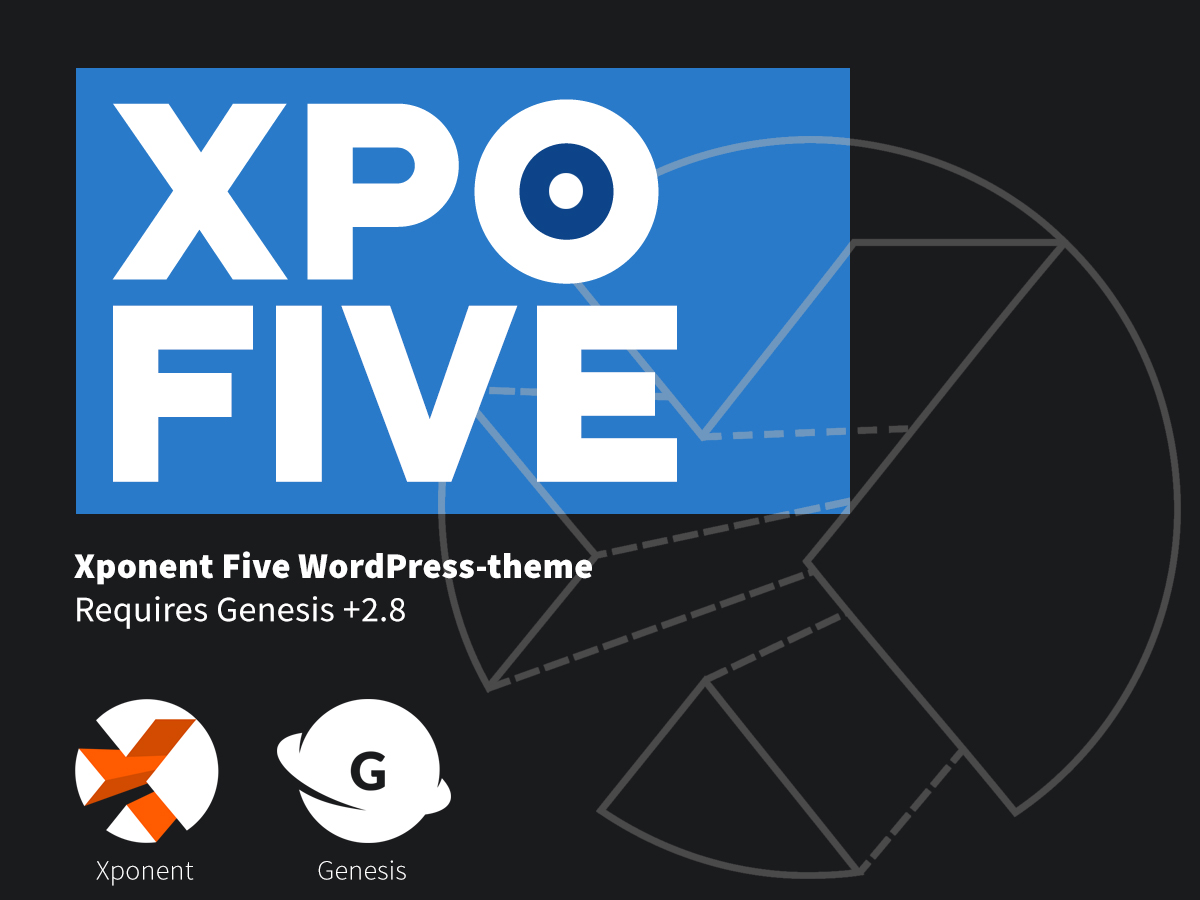 Requirements
Advantages
Search Engine Optimized
State-Of-The-Art, Airtight Security
Regular updates of Genesis
Comes with a manual for editors