Xpomagz – WordPress-theme
XPOMAGZ – A WORDPRESS THEME for magazines and post intensive sites. Xpomagz is Xponents' newly developed theme for customers who publish many articles with pictures, films and longer texts. The focus has been on letting the content be the design in order to achieve an as fast and practical a website as possible. The idea is based on using many different categories and in this way be able to achieve different flows on subpages. The home page in turn presents extracts from all the different categories.
The theme allows us to carefully tweak the typography and color of the website. The theme uses Genesis Framework and SiteOrigin Page Builder. This makes it easy to adapt the theme to the structure needed for different websites and also allows for a freer design of pages, posts and landing pages. Genesis makes it easy to add new functionality for different customers needs. Genesis Simple Hooks lets us to actually plug in anything right into both Genesis and the WordPress loops.
With each installation follows a manual for editors that they access from within the editorial interface. Xpomagz is maintained and adheres to WordPress development, so when WordPress takes technical steps forward, your site does so as well.
Examples – XpoMagz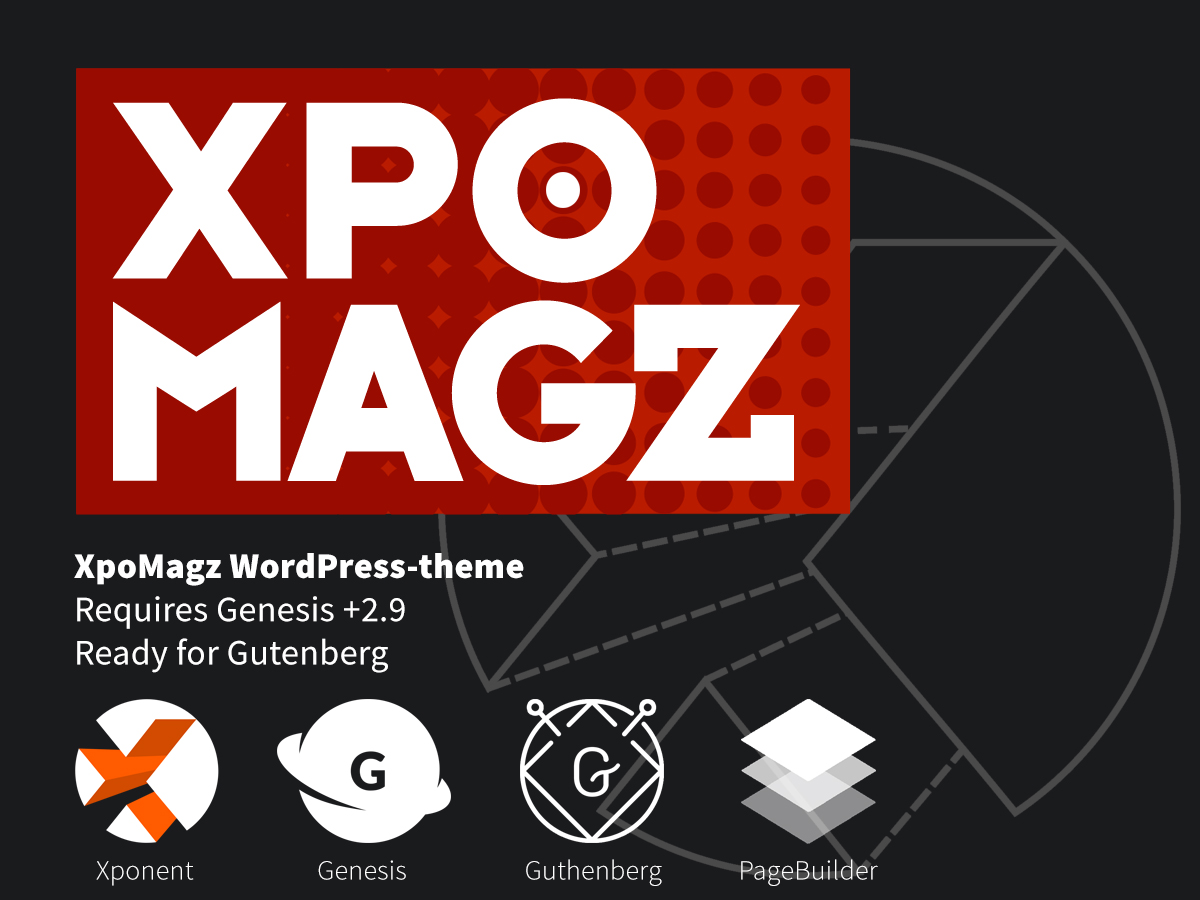 Requirements
Advantages
Search Engine Optimized
State-Of-The-Art, Airtight Security
Regular updates of both XpoMagz and Genesis
Able to use all Genesis-only widgets