XPONENT INTRANET – A WORDPRESS THEME for setting up intranet sites. As all intranets are different and every customer has their own idea how to use it, the theme comes with a built in manual for the editors explaining how to publish on their version of an intranet.
Obviously the theme uses Genesis Framework with all its benefits and preinstalled with the theme are Genesis Simple Hooks together with a few other Genesis-only plugins. The installations lends themselves to both online published intranet sites as well as sites on local networks.
As for all our installations we add a extra layer of security with Ninja Firewall.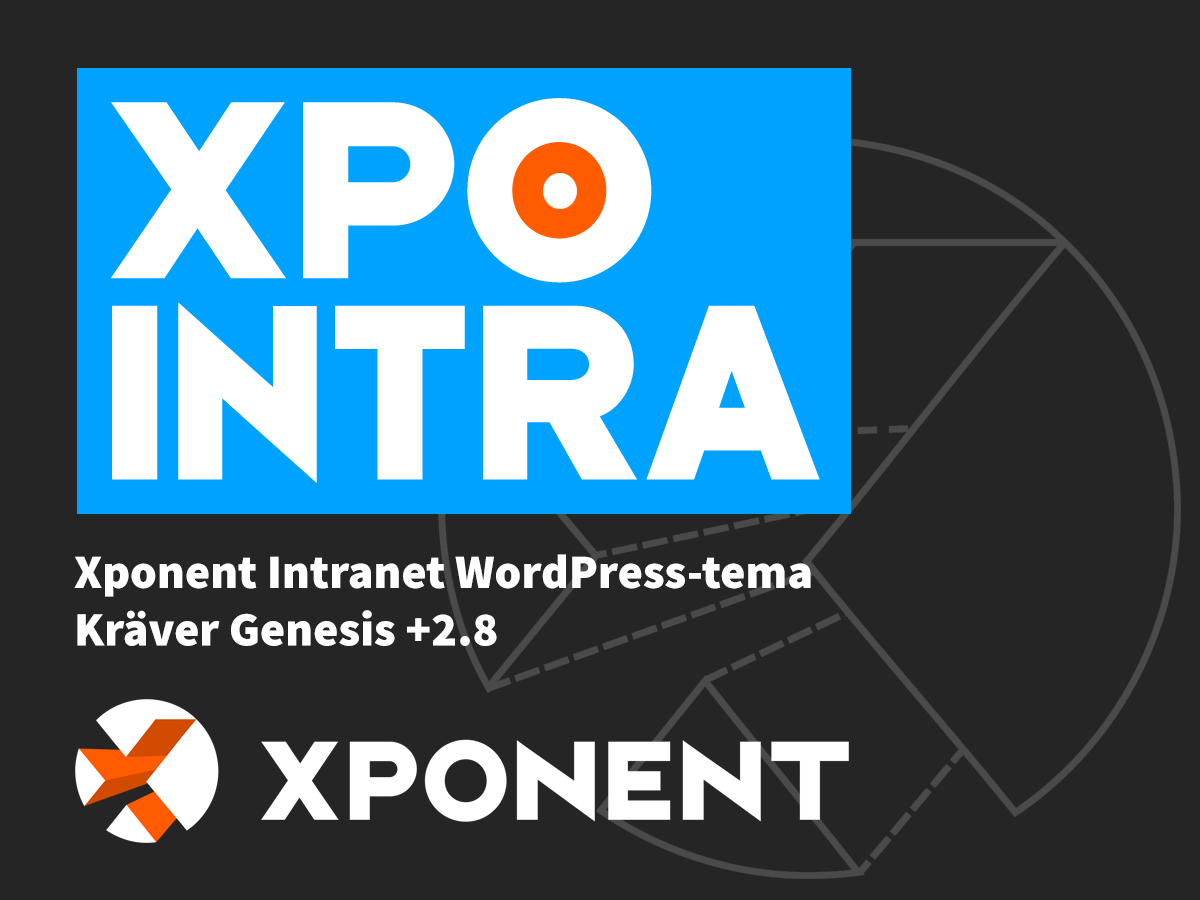 Requirements
Advantages
Comes with a built-in manual for editors
State-Of-The-Art, Airtight Security
Regular updates of both Xponent Intranet and Genesis