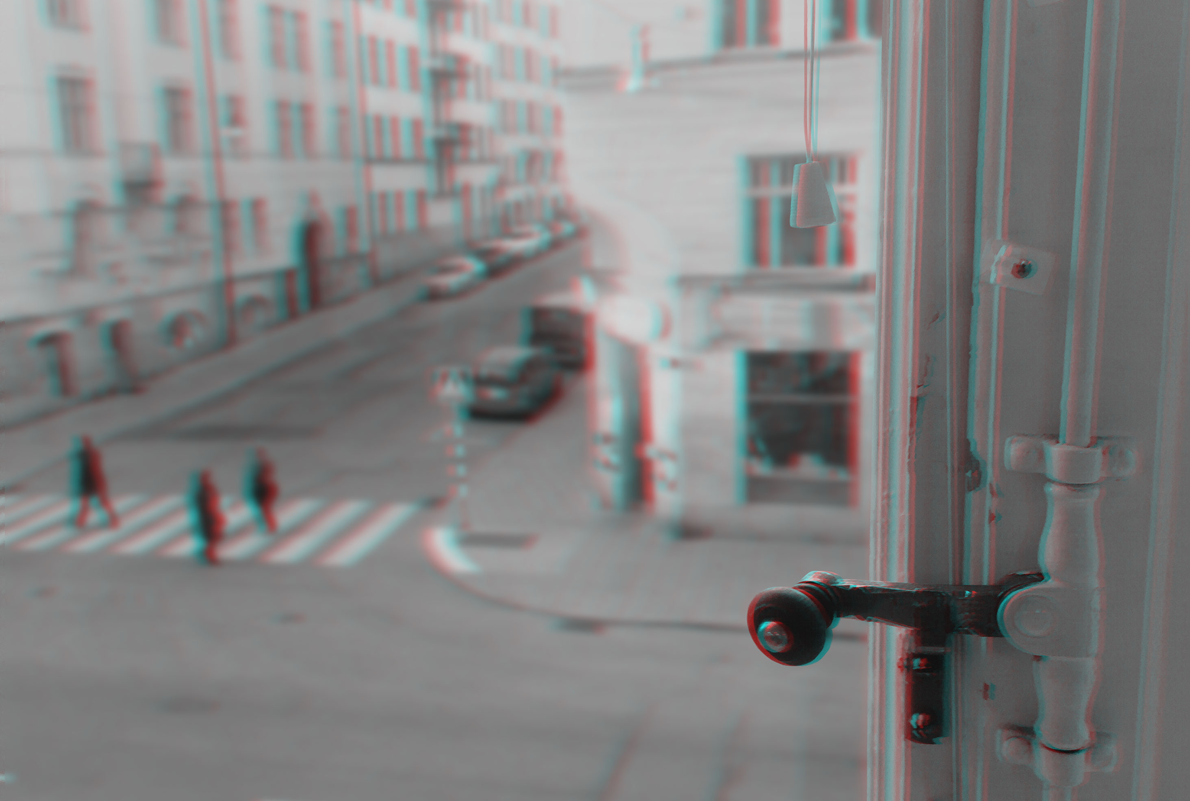 Stereo pictures are fun to dabble with. At a course I hold right now I am honing the participants PhotoShop skills by letting them create pictures in anaglyph 3D. There are a few different methods to acheive the effect. At my course I teach the basic method, just so that we can practise on making layers in PhotoShop.
They begin with taking a photo with their mobile cameras, preferably with a sharp foreground and a background slightly out of focus. Then they trace the sharp object in the foreground and makes a layer of that. Next step is to copy the foreground and the background layers.
Now they have two foreground layers and two background layers. For each pair of layers they open Layer Style and uncheck Red channel for the first picture and uncheck Green and Blue channel for the second. The last step is to move the sharp pair in the foreground a couple of pixels to the left (GB) and right (R), and the opposite for the background pair. Now it's time for them to sport their 3D-glasses and enjoy the work. Any plain picture becomes suddenly very interesting viewed in stereo.
Spoon Graphic have a post covering a few anaglyph techniques, even one in true stereo made from two parallell shot pictures.